Dr. Christoph Paasch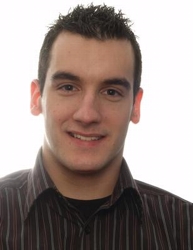 I'm an Engineer in Computer Science, specialized in Networking and Security. I graduated at the "Université catholique de Louvain" in 2009.
I worked during one year as a Software Design Engineer at Alcatel-Lucent in the IP Division.
I moved on starting my PhD at the UCLouvain under the supervision Prof. Olivier Bonaventure in the IP Networking Lab. During my PhD I worked on improving Multipath TCP and its Linux Kernel implementation.
When finishing my PhD in 2014 I started working for Apple as Siri Systems Developer.
E-Mail

christoph.paasch (at) gmail.com
Position

Former member

Current affiliation

Apple
Website
Publications
2020
2017
2015
2014
2013