Dr. Virginie Van den Schrieck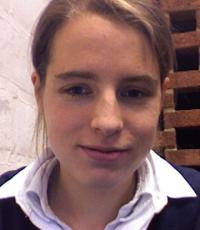 I graduated from Université catholique de Louvain in June 2005, as a computer science engineer. During my studies, I spent 4 monts at Simon Fraser University, Vancouver, as an exchange student.
I obtained my PhD from the Université catholique of Louvain in December 2010. My thesis is about modifying internal BGP to provide fast recovery in case of local failure.
I was a postdoc research assistant at the INL group, working on Routing Protocols.
E-Mail

virginie.vandenschrieck (at) uclouvain.be
Position

Former member

Current affiliation

Professor at EPHEC - Ecole Pratique des Hautes Etudes Commerciales and Visiting Lecturer - Université de Namur
Publications
2011
2010
2009
2007